Broadway HD: Cyrano de Bergerac
PG,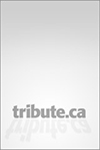 IT
14A, Horror, 135 min
Every 27 years, an ancient shape-shifting predator (Bill Skarsgård) emerges from the sewers to feed on innocent children by preying on their deepest fears in the town of Derry, Maine.
A group of seven children, who are considered misfits, form a group called the "Losers Club." They soon realize that they've all had encounters with a demonic entity that appears in various forms, but primarily in the shape of a clown named Pennywise.
Not knowing what to call the entity, they refer to it as "It" and believe It is responsible for the recent murders of a number of children in their town.
Based on the novel by Stephen King.
Mully
PG, Documentary, 81 min
The inspiring true story of one man's journey, Charles Mully, who is changing the world, one child at a time. Mully features exclusive bonus content in select cinemas nationwide for a special three-night only event in the United States on October 3, 4 and 5, and a 2 day event in Canada on October 4 & 12.
What happens when a six-year-old boy in Kenya is abandoned by his family and left to raise himself on the streets? Mully is no ordinary rags-to-riches tale. It's the story of Charles Mully, whose unlikely rise to wealth and power leaves him searching for meaning. When Mully sets out to enrich the fate of orphaned children across Kenya, he risks everything and sets in motion a series of events that is nothing short of astonishing.
The Limehouse Golem
Horror, 109 min
During 19th century London, the city is shaken after a series of murders in the Limehouse district. The press claims that the monstrous crimes could only be committed by The Golem – a legendary creature from dark times.

With no leads, Scotland Yard assigns the seemingly inexperienced Detective Kildare (Bill Nighy) to investigate the slaughters, which have been dubbed the Limehouse Golem murders. Kildare reasons that there has to be some logic involved in the killer's reasoning, even though the murders seem random. The Golem killed a prostitute one week, but unlike Jack the Ripper, he went on to kill an entire household the following week. 

The killer leaves a message at a crime scene that reads, "He who observes spills no more less blood than he who inflicts the blow." Kildare realizes the message is for the police. When music hall performer "Little Lizzie" (Olivia Cooke) is  accused of poisoning her playwright husband John Cree (Sam Reid), Kildare discovers a link between the two cases.