Beauty and the Beast
PG, Family, 129 min
Belle (Emma Watson) lives in a small town in France with her loving father, Maurice (Kevin Kline). He leaves on a trip to the market and when his horse comes back without him, Belle goes looking for him. The horse leads her to an enchanted castle, where Belle finds Maurice imprisoned in a tower by The Beast (Dan Stevens). She offers herself as a prisoner in exchange for her father's release.
The Beast was once a vain, arrogant and handsome prince until an Enchantress cast a spell on him. The Enchantress leaves a rose in a glass case, telling him that when the last petal falls, if he has not found someone to love him, he'll remain a Beast forever, and his servants will become inanimate objects without personalities.
Belle finds to her amazement that the household objects in the castle are alive, and can talk. They wonder if she's "the one" and tell her the Beast is not as terrible as he appears. She slowly gets to know his softer side, just as the townsfolk are preparing to rescue her.
Beauty and the Beast 3D
PG, Family, 129 min
When Belle (Emma Watson) goes looking for her missing father, Maurice (Kevin Kline), she finds him imprisoned in a tower within a dark castle belonging to The Beast (Dan Stevens). She offers herself up as a prisoner in exchange for her father's release.
Belle finds to her amazement that the inanimate objects in the castle are alive, and can talk. She makes friends with them and is told that the Beast is not as terrible as he appears. She slowly gets to know the softer side of the frightening creature, just as the townsfolk are preparing to rescue her.
Colossal
Sci-Fi/Fantasy, 110 min
After losing her job and boyfriend in New York, Gloria (Anne Hathaway) finds herself broke, jobless and recently single. She moves back to her home town to find a huge monster attacking Earth.
Strangely, she finds the monster has the same nervous tick Gloria has, of scratching her head. She starts to realize her emotional state has a connection to the beast, and finds she can control its actions. Gloria has to find a way to end the monster's destruction and save Earth.
Free Fire
14, Thriller, 90 min
Set in Boston in 1978, Justine (Brie Larson) has brokered a meeting in a deserted warehouse between two Irishmen (Cillian Murphy, Michael Smiley) and a gang led by Vernon (Sharlto Copley) and Ord (Armie Hammer). What begins as a transaction of guns ends up an arms deal gone wrong, when shots are fired in the handover.
With one side not wanting to take the guns they think were mistakenly ordered and the other still wanting the cash they're owed, the separate groups are forced to band together in a heart-stopping (and sometimes hilarious) game of survival.
Guardians of the Galaxy Vol. 2 3D
STC,

Picking up after the events of the first Guardians of the Galaxy, the whole gang -- Peter Quill aka Star-Lord (Chris Pratt), Gamora (Zoe Saldana), Groot (Vin Diesel), and Rocket (Bradley Cooper) -- is back, but this time it's to uncover the mystery of Peter's true parentage.
I Am Heath Ledger
Documentary, 90 min
Heath Ledger's family, including his sister Kate and father Kim, as well as friends and co-workers from his movies remember the late actor. They remember him as someone who wanted fame, but then when he had it, no longer wanted it anymore. A model friend says she always saw Heath holding a camera and another friend says Heath went into acting because in the long term, he wanted to direct.
Archival footage from behind-the-scenes of his many movies is shown, as well as footage Heath filmed in his down time, and family films.
Revolution: New Art for a New World
Documentary,
Revolution: New Art for a New World is a bold and exciting feature documentary that encapsulates a momentous period in the history of Russia and the Russian Avant-Garde. Drawing on the collections of major Russian institutions, contributions from contemporary artists, curators, and performers and personal testimony from the descendants of those involved, the film brings the artists of the Russian Avant-Garde to life. It tells the stories of artists like Chagall, Kandinsky, Malevich and others - pioneers who flourished in response to the Utopian challenge of building a New Art for a New World, only to be broken by implacable authority after 15 short years.
Stratford Festival: Love's Labour's Lost
Comedy,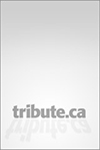 Young King Ferdinand of Navarre (Sanjay Talwar) and his three friends, Berowne (Mike Shara), Dumaine (Thomas Olajide), and Longaville (Andrew Robinson), take an oath to avoid the company of women for the next three years, instead devoting their time to study. The King goes a step farther: no woman can come within a mile of the court.
When the Princess of France (Ruby Joy) and her ladies arrive to speak to the King on an important matter, he has to meet her outside the court, where they've set up camp. The King falls in love with the Princess, but when his friends fall for the other ladies, he chides them. When Berowne is accused with treason for writing a letter to a woman, the three men must decide if they want to uphold the vow they made to the King.
TED Cinema Experience: Highlights Exclusive

Fathom Events and BY Experience bring TED Cinema Experience: TED2017 Highlights Exclusive to select cinemas nationwide on Sunday, April 30.Through the TED Cinema Experience series, we all have access to the TED experience, giving us the opportunity to have our curiosity sparked, minds opened, and worlds shifted.TED will be opened up for the public like never before, with a program created exclusively for cinema audiences. This event will give cinema-goers a first-of-its-kind look at the TED2017 conference experience, driven by revelatory TED Talks and performances captured live that highlight some of the most insightful, inspiring and exciting moments of the week-long TED2017.
The Circle
PG, Thriller, 110 min
A young woman (Emma Watson) is in a dead-end desk job chasing down customers for payments. That is, until she gets offered a position with the world's most powerful internet company. With her father (Bill Paxton) falling ill due to Multiple Sclerosis, the company offers to put her parents on their health plan. But the seemingly altruistic company is not being completely honest.
However, all is not as it seems as she soon finds her life beginning to unravel after the company's founder, Eamon Bailey (Tom Hanks), pressures her to step in front of the camera and give up the private and normal life that she's known.
Based on the bestselling novel by Dave Eggers.
The Fate of the Furious
PG, Action/Adventure, 136 min
With the crew exonerated, Dom (Vin Diesel) and Letty (Michelle Rodriguez) are enjoying their honeymoon, while Brian (Paul Walker) and Mia (Jordana Brewster) have decided to retire from the game. It seems the globetrotting "family," including Roman (Tyrese Gibson), Tej (Ludacris), and Luke (Dwayne Johnson), are able to settle down and lead a more normal life.
However, when Dom suddenly betrays them to team up with a dangerous criminal terrorist named Cipher (Charlize Theron), the team is thrown into disarray. When Letty pleads with them not to give up on Dom, they joins forces with a top secret government ops team led by Mr. Nobody (Kurt Russell) and team up with Deckard Shaw (Jason Statham) in order to help stop Dom and his new anarchist boss from committing unspeakable acts of terror.
The Graduate
14A, Comedy, 106 min
When 21-year-old Benjamin Braddock (Dustin Hoffman) returns home from college, his parents throw him a graduation party. At the end of the night, he is asked to drive Mrs. Robinson home; she is the wife of his father's law partner.
When she invites him into the house, she tries to seduce a very nervous Benjamin. A few days later, he agrees to her offer and the two meet at a hotel, beginning their affair.
The plot gets a weird twist when Benjamin is set up on a date with Mrs. Robinson's daughter Elaine, thanks to his father and Mr. Robinson. Benjamin begins to fall in love with Elaine, but when she finds out about his affair with her mother, a whirlwind of romances take place.
The Promise
14, Drama, 134 min
Michael (Oscar Isaac) is a humble Armenian medical student who leaves his village of Siroun to study medicine in Constantinople. He then meets the beautiful Armenian artist Ana (Charlotte Le Bon), and the two bond over their shared heritage. However, Ana is already in a relationship with American journalist Chris (Christian Bale).
A romantic rivalry explodes between the two men amid the chaos of war as Constantinople crumbles under the falling Ottoman Empire and Armenians are targeted. Both men are struggling to stay alive while also fighting for their respective relationships with Ana.
Their Finest
Comedy, 117 min
A group of filmmakers — Catrin Cole (Gemma Arterton), Tom Buckley (Sam Claflin) and Ambrose Hilliard (Bill Nighy) — attempt to boost morale during World War ll. They do this by struggling to make an inspirational propaganda film about the successful battle at Dunkirk to inspire the people of Britain, and get them to continue the war effort during the London Blitz.
In producing the film, the characters learn that everyone has a role to play in defeating the Nazis and that perseverance is key – from that, bonds are made that the horrors of war cannot break.
Your Name. (Dubbed)
PG, Animation, 106 min
The day the stars fell, two lives changed forever. High schoolers Mitsuha and Taki are complete strangers living separate lives. But one night, they suddenly switch places. Mitsuha wakes up in Taki's body, and he in hers. This bizarre occurrence continues to happen randomly, and the two must adjust their lives around each other. Yet, somehow, it works. They build a connection and communicate by leaving notes, messages, and more importantly, an imprint. When a dazzling comet lights up the night's sky, something shifts, and they seek each other out wanting something more - a chance to finally meet.